Solar Electrifying Communities
Last year Marta, a solar engineer, mother of 5 and grandmother of 3, installed 100 Bindi solar home lighting systems in Guatemala with her daughter. They installed in the villages of Nuevo San Julian, San Fernando and Tambayal. The installations started in October and took 3 months. The homes which were chosen previously had no source of clean light. They used candles, wood or remedial solar products which almost always come with irreplaceable batteries, are unrepairable and don't last a single year.
The communities are thrilled because their families spent Christmas for the first time with light from renewable sources. Families often spend Q 50 (~$8) on candles to illuminate the night of Christmas Eve alone, constituting $800 in savings across the 100 homes installed. In a region where over 90% of homes have mud floors, villagers are now benefitting from clean, safe sources of light that are fully renewable.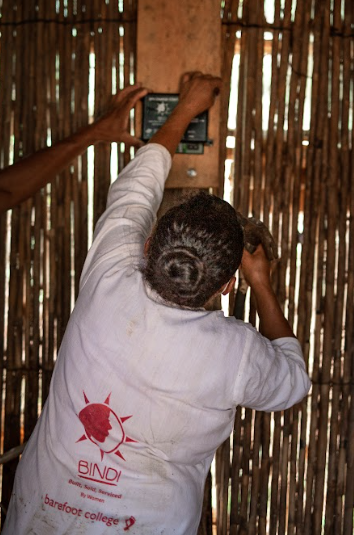 Thanks to the contributions of the UN World Food Programme, Marta and her daughter received a professional fee for their services between October and December which far exceeded the salaries they previously earned. Word is quickly spreading across the district that two women were responsible for bringing light to 700 men, women and children.
"My dream is to get ahead and continue installing solar panels in more homes and more communities that need it."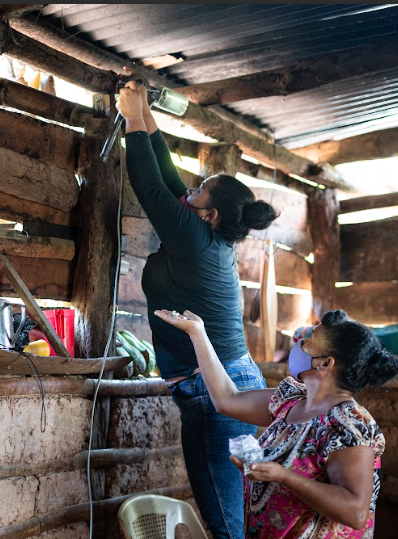 Marta's Journey As A Solar Engineer
Originally born in the state of Peten, at 13 Marta travelled, for love, to live in the village of San Julian in the state of Alta Verapaz. Without knowing the local language, she found a job as a domestic worker. Her lover, now in jail, was revealed to be toxic and he left her alone, lost in a place where she had no roots.
She was ready to return home and asked some strangers where she could take the bus back to Peten. They convinced her to stay and work with them, and she did that and by the time she was 18, she had a new husband, a cardamom farmer.
One evening, while carrying his harvest to sell, he was robbed on the road. The thieves shot him and were never found, leaving Marta a pregnant widow of four children. She continued supporting her family and working as a domestic worker, for $50/month.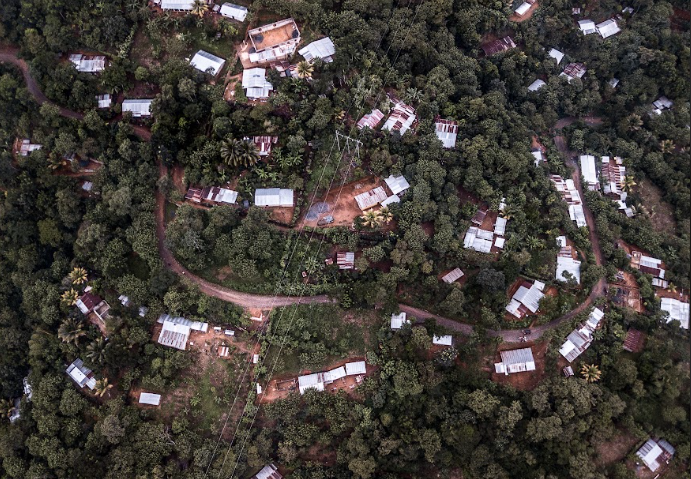 When Barefoot College International came to her community and offered her a scholarship to study to become a solar engineer in India she thought it was a bad idea, however; she consulted her children who told her it was the opportunity of a lifetime. So she called the Mayor of her district, who has been collaborating with Barefoot College International since 2016, that she was ready to commit.
Marta was barely making ends meet. She was hopeful that the journey would be fruitful. That it could be the beginning of a new career as a solar engineer that will be fulfilling to her and her community.
She got all her documents made. She took out a passport for the first time and had sudden doubts but then quickly found her courage.
"When I landed in India it was very difficult at first. I'll never forget hearing ladies from Belize and Chile speaking Spanish. I allied with them and I'm so grateful, I thank God for all their patience. I'm thankful to all the organizations affiliated with Barefoot College International and responsible for making my learning journey possible."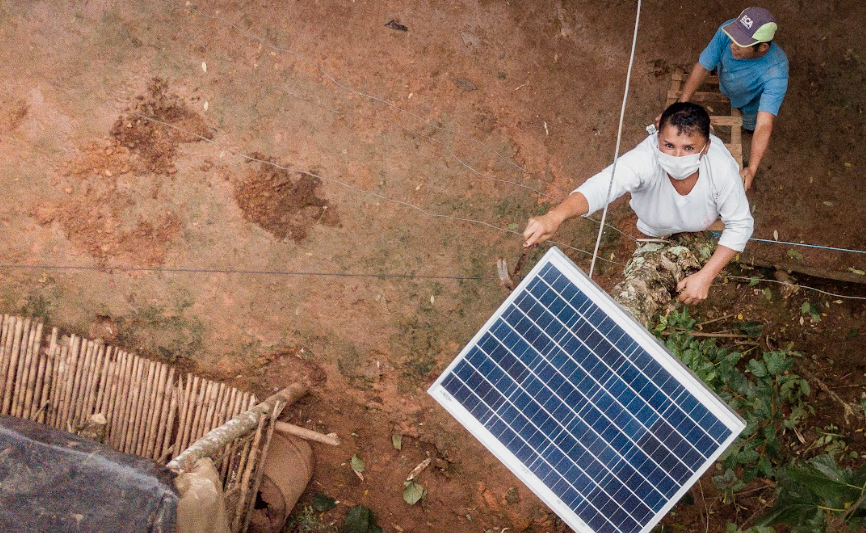 Marta had never boarded a plane. In an incredible leap of faith, she left her country and her family behind. The sacrifices she made to train in India for 6 months required immense courage and unbending trust in Barefoot College International's programmes. Today, she is harvesting the fruits of her labour, transforming from a domestic worker into a Solar Engineer.
Alta Verapaz (a state in Guatemala) is home to the largest number of hydroelectric projects, yet only 35% of its population has access to energy.
Electric towers are between the communities that don't have energy access. Bypassing these communities, the electricity produced is sold in the capital or outside the country.
Solar-powered light is cleaner. Smoke emitted from burning candles and firewood is harmful to respiratory systems. Nearly 4 million premature deaths occur annually in villagers due to indoor air pollution.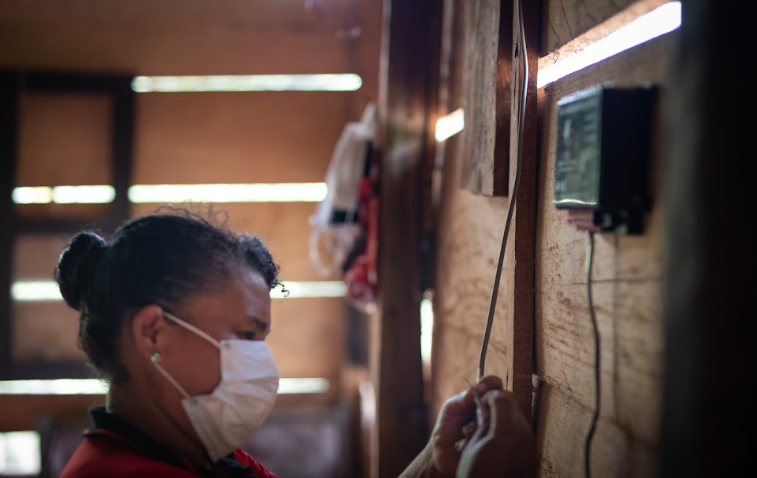 The 700 beneficiaries solar engineer Marta has provided with solar light can work, read and study in renewable, emission-free light in their homes.
A Solar Engineer Disseminating Knowledge
Due to a constantly changing government, when Marta returned to Guatemala there was a long waiting period before she installed her first system. Regardless, she had graduated with the rest of the women in her class. She had acquired the skills and knowledge necessary to personally solar electrify her community.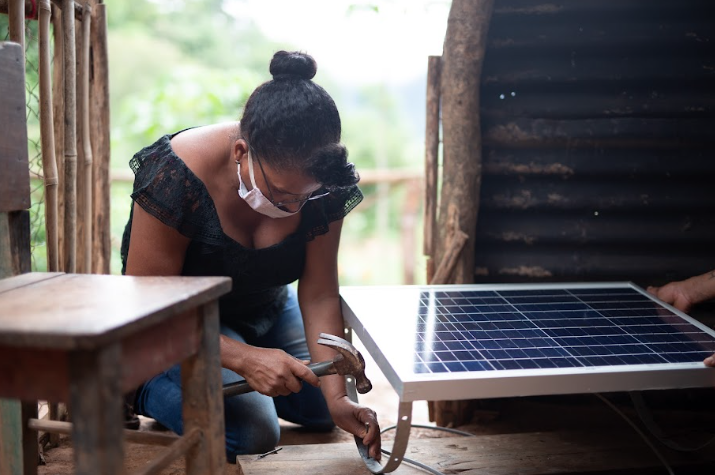 She used that time to give her second-oldest daughter lessons in solar engineering skills. When the solar home lighting systems did arrive, it was a family affair. Many women trained as solar engineers by Barefoot College International pass their newly learned skills on to family and community members. This ripples their knowledge even further into communities, amplifying the beneficial effects that education has on all nations.
"One of the greatest lessons for me has been that women are important in all areas of life. That there are qualities and skills we should cultivate in order to achieve tasks that not only men are capable of. The sympathy and humility of my village occupy a space in my heart. I'm here with all my enthusiasm to learn from my community and serve them with everything I've learned as a solar engineer." –Marta Alicia Venavente